On Monday, December 12, the BORIS project team, representatives from the European Union, as well as stakeholders from civil protection, met for the final conference of the project. This meeting was conducted in Pavia, Italy, in a hybrid format to allow participants to join remotely.
The goal of this conference was to wrap up the project, present the results, and find synergies and potential connections for further work on the topic of cross-border risk assessment for increased prevention and preparedness in Europe.
After a brief welcome, the conference started with an insight into the UCPM programme on prevention and preparedness by Christian Aagaard. The following presentations provided an overview of the Italian Civil Protection and how it ties in with EU-funded DRR projects as well as its competence centres by Daniela Di Bucci and Elena Speranza. Then, the project and its results were presented by the project team.
We are very content with the conference and the input we received as well as the new connections that were established.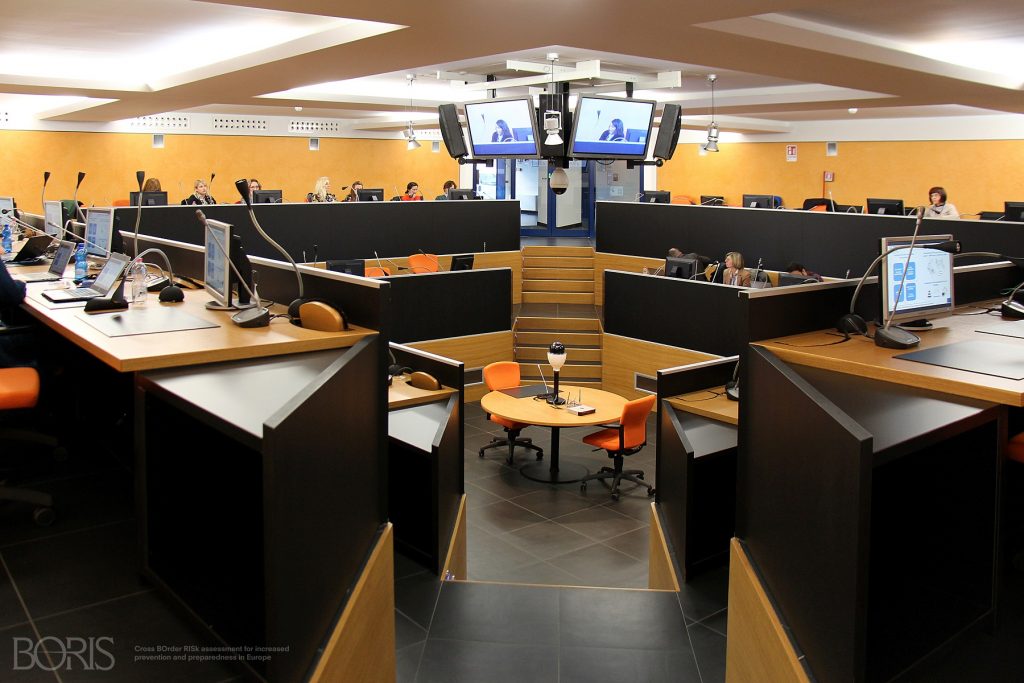 All presentations from the event can be viewed here. View the recorded conference stream here: