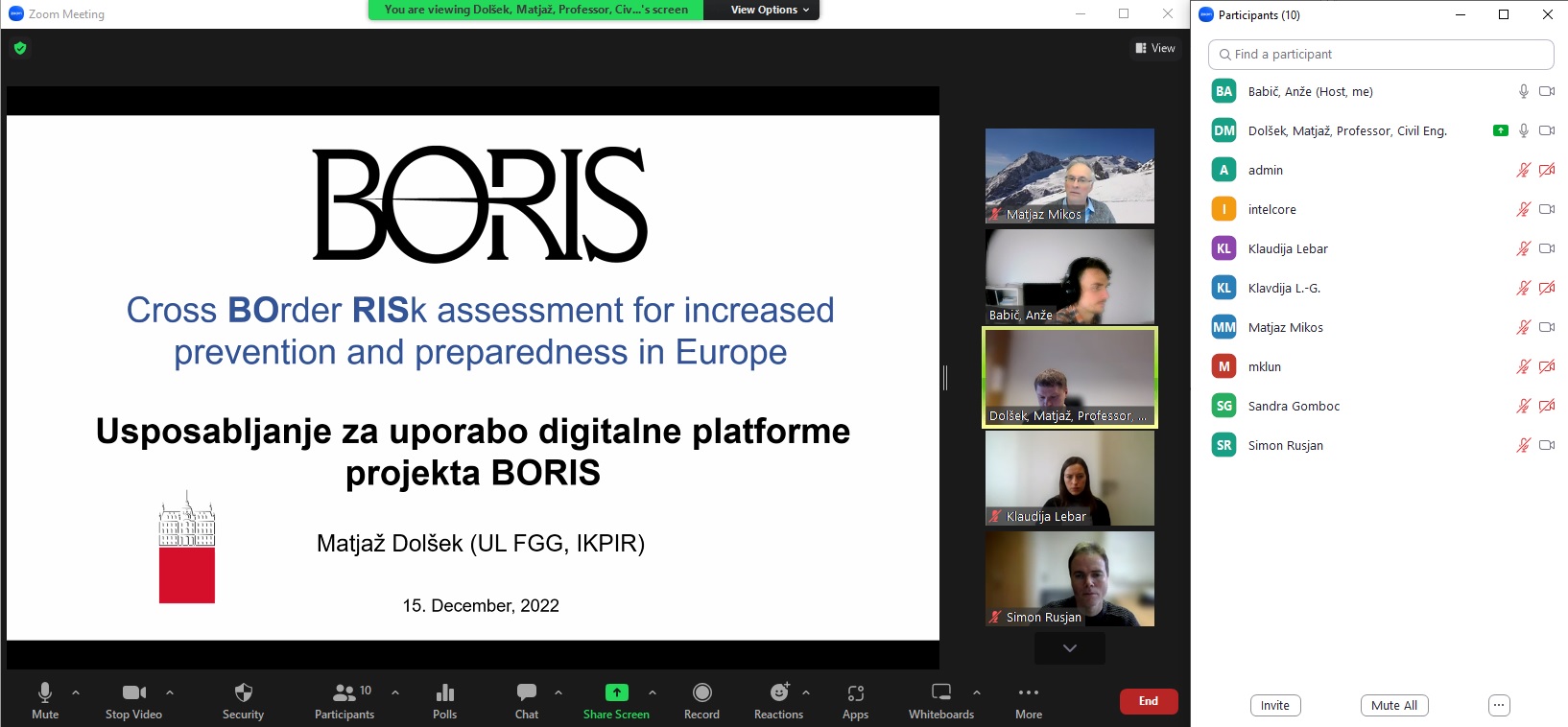 BORIS platform training in Slovenia
The training session for operational usage of the BORIS platform was held online on 15 December 2022. The following stakeholders, all representatives of the Administration for Civil Protection and Disaster Relief of the Republic of Slovenia, attended the training:
Mojca Oberdank (Nova Gorica branch)
Darja Adam Pak (Maribor branch)
Klavdija Lebar-Gerebic (Murska Sobota branch)
Sandra Gomboc (Maribor branch).
The training was led by Matjaž Dolšek, Klaudija Lebar, and Anže Babič in the Slovenian language. Matjaž Mikoš, Simon Rusjan, and Mateja Klun from the UL Project Team also attended the training.